Well, hello there! Did you all think I fell off the face of the earth? Nope, I'm still here. Just busy and uninspired. But my friend
Lorie
approached me last week about starting a bi-weekly challenge for the two of us to keep us creating. Of course I said yes, I love me a challenge! So starting today and every other Monday following Lorie and I will be posting a card. Lorie challenged us to make a summer birthday card for this week.
I went super simple- gotta ease back into my crafty zone! Just some cardstock, patterned paper and a bit of ribbon. But how cute would it be with a little package of watermelon candies as a birthday surprise?!
Thanks for stopping by, I'll be back on Wednesday with a new card. Be sure to head over to
Lorie's blog
to see her fabulous card!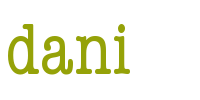 Ingredients!
Paper:SU! Cardstock; American Crafts patterned paper
Stamps:none
Ink:none
Etc:American Crafts ribbon