"What's one more friggin' candle?"
Bwahahaha! I seriously love this image SO much! It's from
Bugaboo Stamps
, it's a digi-image and I can't help but grin every time I see it. Her name's
Stella
and she's just thrilled to be celebrating another birthday, can't ya tell! :) Yes, I know, I'm a dork.
It's Friday! Who else is ready for the weekend? Owen and I have been miserable all week with allergies. So I'm hoping to load up on Benadryl and take a nap this weekend!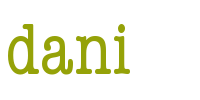 Ingredients!
Paper: SU! cardstock; 3 Bugs In A Rug patterned paper
Stamps:digi-stamp from Bugaboo
Ink:printer; markers
Etc:pink ribbon; Ranger Espresso dimensional pearls; glaze pen; glitter pen