This year I've chosen the word "simple" for my
AE One Little Word
project.
simple
[ˈsɪmpəl]
adj
1. not involved or complicated; easy to understand or do
2. plain; unadorned
3. consisting of one element or part only; not combined or complex
4. unaffected or unpretentious
5. not guileful; sincere; frank


And here is my picture representation for this years word.


This year I want to work on making things simple in my life. Simple meals without additives, excess sugar, etc. Simple projects that won't stress me out. Taking time to enjoy the simple, joyful activities around me. The list goes on...
So, have you picked a word for this year? Care to share?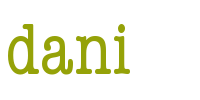 Ingredients!
Etc: definition from- www.thefreedictionary.com



And don't forget to leave your opinion about my Patterned Paper Problem for a chance to win some goodies. You have until Jan 7th!